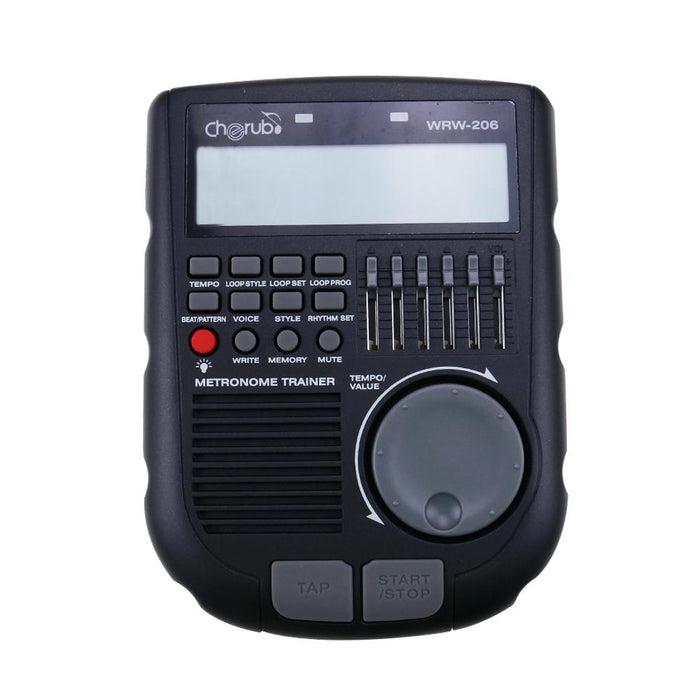 Cherub WRW-206 Drummer Metronome With Loop Function for Drum Rhythm Practice
Use for: Drum/guitar/bass/keyboard

Power: 9V(6F22 battery or DC adapter)

?

1. Reviews: Oops, there is no review yet. Post the first review on Harmony Central.

2. Easy to operate user-friendly intrface.

3. Multiple metronome sounds.

4. One group of drum-set sounds.

5. Mixing function, allowing you to create original rhythm styles.

6. Loop play function, allows you to set your own rhythm styles and to play them for a specified number of times.

8. Store user settings in memory.