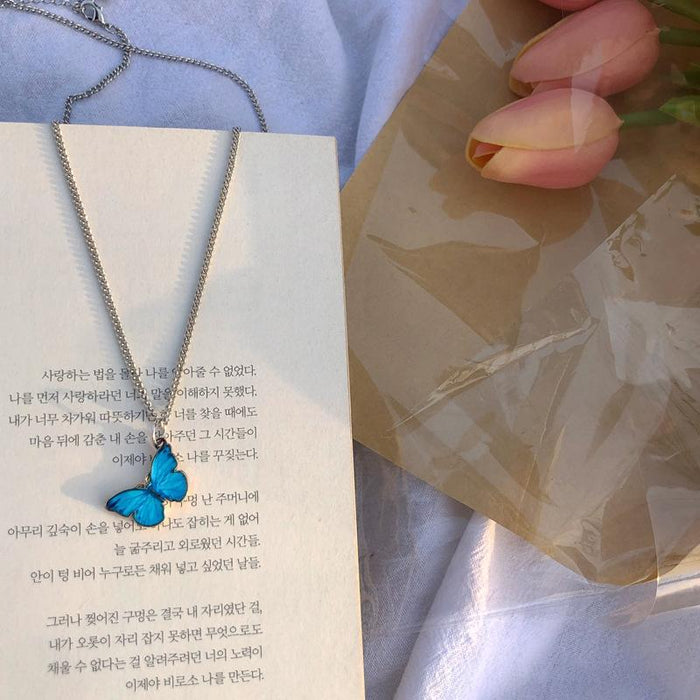 Dream Butterfly Necklace ✨ Bracelet
😍Buy It Now and Get 30% OFF Now!
😍100% Money-Back Guarantee
😍Over $29.99 Free shipping!
😍 You can buy more than one for your friends
💖What's a garden without butterflies? That is the garden without flowers. I will have a flower garden. I will have many butterflies. That is part of my dream!

This blue butterfly Opal necklace brings just a hint of sophistication to any look, yet it subtle and versatile enough to go with any look, whether you want to wear this piece with your daytime look or for an evening out.
Product Features
[ TRENDY DESIGN ] A Dazzling Sparkle at first glance. You'll simply be amazed by the Bright Shine from these Faux Opal Stones.


[ BEST GIFT ] Best for sister gifts, sister ideas, sister present, sisters jewelry, gifts for teachers, teacher gifts, coach gifts, daycare gifts, babysitter gifts, nanny gifts, valentines day gifts



[JEWELRY CARE] You may clean the product with a bit of water and a non-abrasive cloth. Never expose plated jewelry to chemicals. Do not use jewelry cleaners as they are chemical based and are not made for plated jewelry. For safekeeping, keep the jewelry stowed away in a cool, dry place.
Specification:
100% New with High Quality
Product Name: Dream Butterfly Bracelet/Dream Butterfly Necklace
Color: Purple, Blue
Package: 1 * Dream Butterfly Bracelet
               1 * Dream Butterfly Necklace