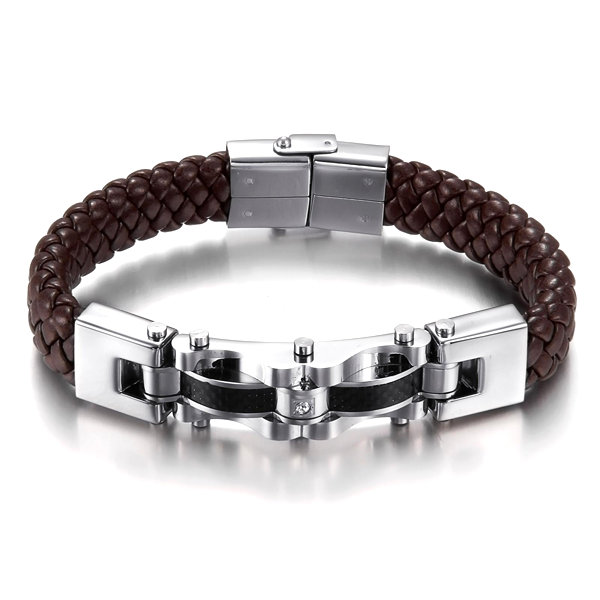 Armageddon Wing Men's Stainless Steel Bracelet (Brown)
Hurry, before it is gone! Limited time remaining!
In-Stock - Ships in 24 hours
99% reviewers recommend this product
100% Money Back Guarantee. 
Made with durable stainless steel and thick weaved leather, this bracelet is a great classic look with a modern twist that will perfectly fit any man's personality. Wear with any outfit. A comfortable fit and unique design.


3 Great Reasons To Buy From Us:
    
Unhappy With Your Product? We'll Take It Back!
We stand by our high-quality products and your satisfaction is 100% guaranteed.